Millman Multimedia - In The Press
Our high caliber employees, exceptional partnerships, premium quality products, and innovative processes make each of our companies leaders in their respective industries. Several of our team members have been featured in the media or honored with awards, and our products continue to be highlighted for their quality and innovative nature.
From Photography Products To Face Shields During COVID-19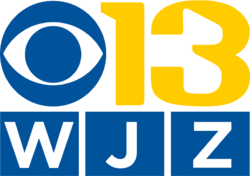 Memory Books For Those Struggling With Memory Loss
How to Store Print Photographs So They Last for Generations
Companies Across DMV Lending A Hand During Pandemic
Built Upon a Dream 2018
This year for Built Upon A Dream, we partnered with the St. Elizabeth School to teach the students there about photography and help them with decor for their newly renovated space. Produced by WMAR Channel 2.
Built Upon a Dream 2017
Nations Photo Lab partnered with a local Boys & Girls Club to give their space a major makeover. See a tour of the photo lab provided by Nations Photo Lab COO Harvis Kramer and Executive Vice President Jonathan Weinstock. The photos provided to the Boys & Girls Club were printed on Nations Photo Lab high end canvas gallery wraps.
The Built Upon a Dream team includes Manekin Construction, Under Armour, Sagamore Development, T. Rowe Price, Taco Bell, Toyota Financial Services, Nations Photo Lab, Yogibo, Fence & Deck Connection, Ruppert Landscape, Window Nation, Lowes, Hord Coplan Macht, BCT Architects as well as a number of sub-contractors, suppliers and volunteers.
A conversation with Ryan Millman
President and Owner of Nations Photo Lab Ryan Millman shares his philosophy on business and growth. He is passionate about innovation and believes that it is the company's responsibility to not just meet customers expectations, but to exceed them on every level.
5 Photography Tips with Award Winning Photographer Tamara Lackey
Watch award-winning photographer Tamara Lackey teach two NPL executives a few of her most helpful family portrait tips!
Harvis (COO) & Jon (VP) have been in the photo industry (in one capacity or another) for over 15 years. In this video challenge, they finally get a taste of what it's like to be a children's portrait photographer…and it ain't easy!
Award winning Photographer Tamara Lackey sits and talks with NPL Executive Team
Executives Jon Weinstock and Harvis Kramer talk about how Nations Photo Lab was born and about the philosophy behind the brand. They discuss the importance of customer satisfaction and of providing the highest quality products in the industry.
Award Winning Photographer, Tamara Lackey, Visits NPL
In her FIRST visit to a professional photo lab, award winning photographer, Tamara Lackey takes a hands-on approach to finding out what it's like to work at Nations Photo Lab. Fun and crazy moments ensue. Enjoy!