Millman Multimedia Businesses

Under the strategic leadership of the Millman Multimedia team, Nations Photo Lab has become a successful production facility specializing in innovative, high quality photo decor. Even as the company grows, we continue to deliver premium quality products, quick turnaround times, industry-leading prices, and superior customer service.
To date, over 250,000 businesses, professional photographers, and consumers worldwide have trusted our lab to deliver upon this promise of perfection. Whether our client is a small hometown studio or a large international client, we consistently provide the highest quality professional photo printing services and products at industry-leading prices.

Artsy Couture provides innovative, premium-quality photo products at outstanding prices for professional photographers and businesses alike. Founded in 2010, Artsy Couture revitalized the luxury photo product industry by introducing Professional Print Wraps (formerly known as Gallery Blocks) as a unique and beautiful mechanism for displaying professional photos.
Over the past few years, we have expanded our product offerings exponentially while maintaining an industry-leading attention to quality and customer service. Recognized by professional photographers nationwide as a leading boutique photo lab, Artsy Couture continues to introduce new and innovative photo products each and every year.

GreekYearbook, the inaugural Millman Multimedia company, was founded in 1999 by University of Arizona student and Greek Life leader Ryan Millman. Recognizing how quickly the memorable college years pass by, Millman created a web-based photography service through which all collegiate Greek organization members could preserve the memories of their collegiate experiences.
Today, GreekYearbook photographs tens of thousands of students at over 400 universities nationwide, a number that continues to grow with each passing semester. In addition to capturing images of Greek events, our photographers provide high quality portraiture and bid day photography services for tens of thousands of college students across the nation. As photographers, creatives, and former Greek life members, we understand how important it is to capture experiences that students will look back on and cherish for the rest of their lives.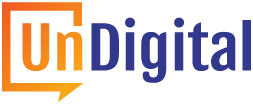 We at Millman Multimedia have always been obsessed with marketing and pushing the envelope around innovative marketing. So we honed in on one part of the customer journey that we thought was really valuable and had such massive opportunity.
We focused on the final touchpoint of the customer journey – the unboxing experience. Fast forward a few years later and UnDigital was born.
UnDigital invented a new marketing technology and print solution coined Personalized Packaging. With our solution, retailers can deliver a 1-1, personalized, unique message inside of the e-commerce package in an easy, streamlined, and automated way. Retailers can now turn their e-commerce packages into a personalized marketing experience for their customers to increase revenue and LTV.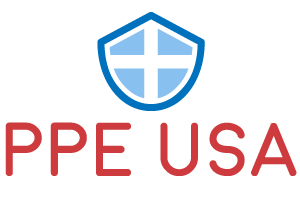 PPE USA's mission is simple. We provide medical workers on the frontlines with high-quality protective equipment. We take pride in being able to keep our frontline workers safe and healthy.
We own one of the nation's largest fleets of machinery that can be utilized for PPE supplies and employ expertly trained staff of over 250, allowing us to produce and procure products faster than most. In the days, weeks, and months ahead, we will continue to do everything we can to support those risking their lives while fighting and protecting against COVID-19.